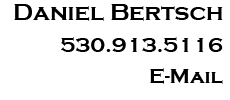 We provide you with a thorough, easy to understand computer generated Home Inspection Report filled with color photos to help illustrate the findings.
The report is generated on-site.  You will have the information you need on the day of the inspection.  We encourage email delivery of the report to save resources.  Arrangements can be made for a printed copy of the report. After the inspection is complete and the report generated, (typically four hours) the Inspector will meet with you on site to go over the Home Inspection Report in detail.  You are welcome to call our office at any time with additional questions about your Home Inspection Report.
Our report is dramatically different from typical home inspection report; it is not just a list of check boxes stating; good, fair, poor, or replace.  Nor is the report a  long narrative report that takes a lot of reading to understand the significance of the issues. Our report clearly states the issue, specifically where it is located, the recommended action to be taken, how soon the repair should be made, and the implications of the issue. Photos and technical illustrations are used extensively to illustrate the findings.
Omni Home Inspections utilizes the Horizon Reporting system.  This system was chosen because in our opinion, it is the clearest easiest to understand report available. This reporting system utilizes hyper links to access via the internet, almost 500 pages of reference material relating to the findings in the report and over 1,500 technical illustrations. The information in the report and the
Home Maintenance Reference Library
are available to our clients for as long as they own their home.  It is important to note that most of the statements in the report have been created by the inspector and directly relate to your home purchase and are not generic cookie cutter statements. Please take a moment to view a sample report and compare it to our competitors.
Copyright © Omni Home Inspections 2011-2021 All Rights Reserved | site by
descati