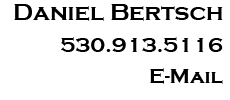 Here are a few words from Home Buyers and Agents:
Great automation. Very clear report. Clean process end to end. Thank you
for moving with the times!
Michael S. 12/22/16
Very informative, highly knowledgeable, very easy to work with.
Tracy P. 11/22/16
He performs a very thorough inspection! Excellent job explaining his
findings. He is very professional.
Carl N. 11/6/15
Very professional, thorough and timely. Attention to detail was
outstanding. Great job.
10/25/16
Dan was very detailed with his inspection and report. His report was
received in a timely manner. He is very pleasant and professional.
Virginia W. 10/17/16
Very thorough. Loved the visual, computer presentation "walk-through".
Keith P. 9/21/16
He covered all of the bases and then some.
Louis H. 8/12/16
On time, affordable price, and good inspection. Dan took his time explaining the inspection and his recommendations for future repairs. I would recommend him to people if you are looking to buy or sell a home.
Alan C. 7/5/16
Excellent service, personally reviewed in detail the comprehensive report.
Stephen and Nancy J. 5/16/16
I liked that everything was explained to us, went over, and pointed out in person. Any questions we had were immediately answered.
Jeff and Heather N. 4/8/16
Knowledgeable, efficient and honest.
Eric and Dawn O. 3/22/16
Dan was fantastic! I had used another home inspector in the past, but that inspector was nowhere near as thorough and knowledgeable as Dan. Dan's experience and history in the construction industry proved invaluable in finding all of the details. The report was clearly written and explained.
Matt C. 2/1/16
Very thorough and timely. Daniel came out within a couple days of my call. He was very professional and did a great job. I would use him again and certainly recommend him.
John W. 1/23/16
Very professional work and report. Appreciated the suggestions above and beyond those that are required. Fabulous report.
Diane P. 1/18/16
Daniel's focus on attention to detail is greatly appreciated. The report was completed in a timely and thorough manner.
Tom W. 1/12/16
Very honest and dedicated to providing thorough information. I would recommend Dan to anyone!
Corey T. 12/23/15
Dan responded very quickly to the initial request for inspection, he took a lot of pictures throughout the inspection and explained everything, and I mean everything, in detail. He was concise, friendly and extremely patient, which is very much appreciated.
Samantha and Terry H. 12/7/15
The report is excellent. There are lots of pictures and illustrations. There are also hyperlinks that explain more about a subject if you are interested. I also like the way Dan took the time at the end (at property site) to go over the results.
Kerry and Robin T. 11/11/15
Dan is honest, thorough, caring and actually interested in helping the buyer make good decisions. He really cares and you can tell it's not about the money. I highly recommend asking for Dan to do your Home Inspection.
Julie A. 10/13/15
Dan is friendly and knows his job. We have bought or sold about 8 houses in our life and Dan is the best Inspector we have ever had! I would recommend him to anyone.
Chuck and Jane L 9/27/15
Your service was timely, professional, and saved me from purchasing a structure with many problems
Jeffrey S. 9/15/15
Very efficient and report was delivered extremely fast and very well done.
David M. 8/23/15
Very thorough. Dan sat down with me and my real estate agent and explained all of the pictures he had taken, and the ramifications of his findings. I was happy and relieved with most of the findings, before I purchase the house.
Nancy D. 8/12/15
I had Daniel do a home inspection on the home I am getting ready to purchase. The home inspection was very thorough and professionally done. Daniel then went over his findings with me. The actual home inspection report is very detailed but easy to read and understand, and it includes photos and references.
I would not hesitate to recommend Daniel and the service he provides.
Alan K 8/11/15
Fast,complete, very professional every step of the way.
Scott E 7/21/15
Dan did a very thorough inspection, and his report was extensive. The house had many and varied issues, and his report was very helpful in my decision to buy the house or not. Highly recommended!
Rich S 7/21/15
Inspector was very thorough, had pictures and explained everything!!
Rossana H 6/30/15
Very thorough,detailed and observant!
Charles S 6/29/15
The home inspection was extremely thorough! It included notation of small details like the gutters needing to be re-caulked. More importantly it noted that there was some water intrusion under the home that we are further investigating; something that we had not noticed before. It also include notation of cracks in the concrete or what was not a problem yet but could be a problem in the future. It noted that some of the plumbing was a discretionary issue; not necessarily needed to be fixed immediately but suggested in the future. The report was tabbed and color-coded so very easy to read and understand. Dan at Omni is highly recommended!!!
Michael and Kathleen J 6/21/15
The detail, presentation, and your ability to help us find a slot to get the report done in a timely manner for us were just incredible!
Randy Z 6/2/15
The service was prompt, professional and expertly executed! Dan was extremely generous with his time and ensured that any and every question was explained to complete understanding and satisfaction. Omni is by far the best inspection service that I have ever used!
Karen and Scott E 5/11/15
Thoroughness. Clarity of explanation. Flexibility with scheduling in a difficult escrow market.
Karen Z 5/10/15
Professional, thorough and friendly service. I also felt like I could ask real questions and get real answers.
Bill M 4/28/15
Entire service was highly professional; comprehensive; and presentedclear statements of issues and possible resolutions. We will definitely recommend Daniel for other clients.

Carl P 4/4/15
Dan did a very careful inspection of the house, explained the results in great detail in person, and provided a comprehensive report with excellent pictures illustrating key issues. The report arrived via email the same day that he did the inspection. I would highly recommend Dan's services.
James N 3/2/15
Good response time. Used your service twice. Very reliable, you don't miss a thing, and your advice is spot on!
Ted C 2/8/15
Dan was very thorough and professional. His knowledge of home construction was impressive and we really enjoyed going over the findings with him. He gave us a very comprehensive understanding of all necessary items for repair and we trust his recommendations completely.
Pam K 1/25/15
"I found Omni Home Inspections online and immediately knew I had found the right company. The owner/inspector Daniel has an extensive background as a builder, and has done lots of inspections, essential in my opinion. Then I found the really cool part, you can look at his schedule online, and order your own inspection. Takes about two minutes! I have had a number of home inspections in the past. None of the previous inspections came close to the thoroughness and beautiful presentation of the Omni Home Inspections report. The report is so easy to understand, it even tells you in simple language what the
implications are if the repair isn't made. Combine that with the beautiful photos of the problem areas and you have a very useful tool for negotiating your purchase. Working with Daniel the inspector is a pleasure, as he is very articulate and really knows houses. His confidence and relaxed demeanor made this otherwise nerve wracking experience a pleasure."
Judy G, Home Buyer, Citrus Heights, CA
"Our experience with Omni Home Inspections was exactly what we wanted. From the first phone call, I knew I was working with a professional company.  Dan's personable demeanor coupled with his experience and expertise in the home building business was invaluable. The inspection was thorough and detailed. After the inspection, he spent a great deal of time explaining the findings to us. In addition, we received the report in an expeditious manner. The next time we need a home inspection, we will be calling Omni Home Inspections. We know they will do a great job."
Rick & Wendy B, Home Buyers, Alta Sierra, CA
"Omni Home Inspections did the inspection of my recent purchase within a couple days of my request. Dan was very thorough and took the time to explain in detail the remedies for the maintenance issues he discovered. I recommend Dan to anyone needing a professional and fast turnaround on their home inspection."
Don F, Home Buyer, Grass Valley, CA
"I would recommend Omni Home Inspections to anyone needing a home inspection. Dan was friendly, helpful, and very professional. His report, along with pictures, and online reference material, has been a valuable tool, both in its accuracy and the information we needed in the purchase of our home. It was worth every cent."
David M, Home Buyer, Nevada City, CA
"Omni Home Inspections is a reliable company with excellent knowledge and experience in all aspects of construction. Because of their professionalism and knowledge, my clients have been extremely pleased with the inspection and report. It is a company that I am confident in using."
Patty L, Broker/Associate - Lyon Real Estate
Copyright © Omni Home Inspections 2011-2017 All Rights Reserved | site by
descati
Testimonials