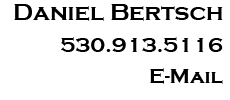 Omni Home Inspections' goal of the Pre-Purchase Home Inspection and Pre-Sale or Pre-Listing  Home Inspection is to provide our clients with a clear understanding of the property and its components, by revealing the general condition of the property as it is visually inspected at the time of the inspection.

On average, the prospective home buyer spends less than one hour in the home prior to making an offer. This makes it very difficult for the buyer to have a comprehensive understanding of the home's condition. By having a Pre-Purchase Property Inspection you can greatly reduce these risks of buying a home.

If you are planning on selling your home, a Pre-Sale or Pre-Listing Home Inspection is an advantageous step to take in preparing to list your home. You may not be fully aware of the current condition of your home and know what repairs or modifications that might be necessary in order to close the deal. A Pre-Sale Home Inspection will reveal important information about your home which can prove to be very beneficial when it comes time to negotiate the sale.  You will have time to get bids and repair prices and not be pressured to accept unreasonable ball park repair costs at closing.

If you have lived in your home over five years a Home Maintenance Inspection is a great idea.  Roof leaks, plumbing leaks and crawlspace issues often go undetected by the home owner.  These issues when addressed early are typically inexpensive to repair.  If neglected they can cost you thousands of dollars!  A Home Maintenance Inspection will reveal ongoing issues and address potential problem areas that can be dealt with in a pro-active manner.
Systems and Components included in a Home Inspection:
1. Foundation, Basement, and Under-floor Areas
A. Items to be inspected:
Foundation system
Floor framing system
Under-floor ventilation
Foundation anchoring and cripple wall bracing
Wood separation from soil
Insulation
2. Exterior
A. Items to be inspected:
Surface grade directly adjacent to the buildings
Doors and windows
Attached decks, porches, patios, balconies, stairways, and their enclosures
Wall cladding and trim
Portions of walkways and driveways that are adjacent to the buildings
3. Roof Covering
A. Items to be inspected:
Covering
Drainage
Flashings
Penetrations
Skylights
4. Attic Areas and Roof Framing
A. Items to be inspected:
Framing
Ventilation
Insulation
5. Plumbing
A. Items to be inspected:

Water supply piping
Drain, waste, and vent piping
Faucets and fixtures
Fuel gas piping
Water heaters
Functional flow and functional drainage
6. Electrical
A. Items to be
inspected
:
Service equipment
Electrical panels
Circuit wiring
Switches, receptacles, outlets, and lighting fixtures
7. Heating and Cooling
A. Items to be inspected:
Heating equipment
Central cooling equipment
Energy source and connections
Combustion air and exhaust vent systems
Condensate drainage
Conditioned air distribution systems
8. Fireplaces and Chimneys
A. Items to be inspected:
Chimney exterior
Spark arrestor
Firebox
Damper
Hearth extension
9. Building Interior
A. Items to be inspected:
Walls, ceilings, and floors
Doors and windows
Stairways, handrails, and guardrails
Permanently installed cabinets
Permanently installed cook-tops, mechanical range vents, ovens, dishwashers, and food waste disposers
Absence of smoke alarms
Vehicle doors and openers
Copyright © Omni Home Inspections 2011-2021 All Rights Reserved | site by
descati
What We Inspect